Dear Fellow Community Members:
We believe our communities are strong when united together. For over 40 years, MPHC has stood for equality and supporting a diverse group of people to connect in a shared goal of leading healthier and more fulfilling lives. MPHC believes in the importance of providing a safe and inclusive space to learn and grow together.
Join MPHC in our virtual classes offered via Facebook Live. We're offering ongoing classes that you can do from home!
HIIT/Strength
Mondays at 12pm – HIIT with Shannon
Tuesdays at 11am – HIIT with Juliana
Wednesdays at 12pm – Body Strength with Danielle
Thursday at 2pm – HIIT with Shannon
Fridays at 12pm – Body Strength with Danielle
Saturdays at 12pm – HIIT with Juliana
Pilates/Yoga/Stretch
Sundays at 10am – Pilates with Jane
Tuesdays at 1pm – Kundalini Yoga with Malorie
Wednesdays at 2pm – Vinyasa Yoga with Trevor
Thursdays at 12pm – Pilates with Stephanie
Fridays at 2pm – Hatha Yoga with Sumati
Saturdays at 10am – Stretch with Andrew
MPHC has partnered with Les Mills On Demand to bring you FREE access to their platform of over 800 at-home virtual workouts for 60 days.
Workouts range from HIIT to BodyPump to kid's fitness and more!
<!– Begin Constant Contact Inline Form Code –>
<div class="ctct-inline-form" data-form-id="042dfdbd-f99d-4fbb-8064-0baf601058ba"></div>
<!– End Constant Contact Inline Form Code –>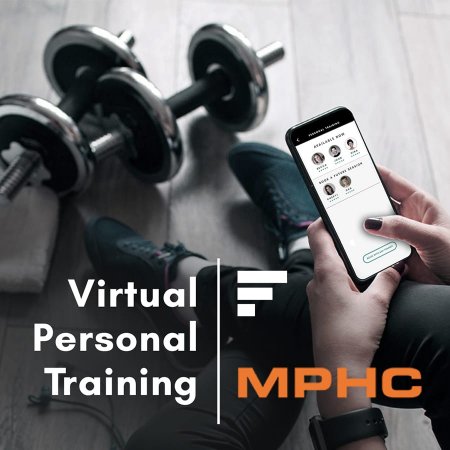 MPHC is temporarily closed.  We will re-open the facility as soon as we believe our community leaders and government believe it is safe to do so.
We continue to follow the developments with Coronavirus (COVID-19) and to comply with recommendations and guidance from The Centers for Disease Control and Prevention (CDC) and from our state and local authorities. We strongly encourage our members to be vigilant and to follow CDC's recommended guidance, including "social distancing." Please make all efforts to minimize any unnecessary gatherings and to seek medical care as needed.
• You will not be charged any fees or dues during the shutdown
• You will later be credited back any fees or dues as a result of the shutdown
• No need to freeze your membership
Contacting us — Members should e-mail any questions or feedback to our main e-mail mailbox info@mphc.com and will be forwarded to the appropriate dept head.
We realize this is a stressful time for all of our members and some of these changes may impact you, but our overall goal is to help contain the virus as per CDC guidelines.  Although there are no easy answers, please know that we are doing our best to keep our members and our community as safe as possible. Please follow our website and social media pages for updates on the facility, www.mphc.com  on Instagram and Facebook @mphc.nyc.
We know that, in due time, our doors will re-open and our hands will reach out in welcome.
Yours in health,
MPHC Mgt Team
We are following new procedures to keep our pool clean
ANTI-GRAVITY VIDEO SHOT AT MPHC