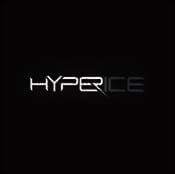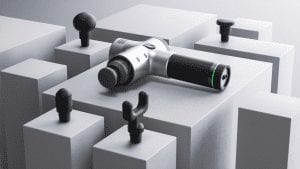 For those looking to improve their mobility. The Hypervolt brings you the most customized massage experience to help you Move Better. Featuring the patented Quiet Glide™ Technology, premium rechargeable Lithium-ion battery, three-speed settings, 5 interchangeable head attachments, and Pressure Sensor Technology, the Hypervolt delivers a perfect combination of power, performance, and variability.
Save time!  Click the link above and fill out the e-waiver prior to arrival.
A natural healing art based on the principle that there are reflexes in the hands, feet and ears that correspond to organs, glands and specific body parts. This work can increase circulation, release endorphins and open areas of blockage.
A Technique designed to restore function and reduce pain. It requires little or no lubrication. Long and extremely slow strokes are used with adequate pressure to loosen the binding of the fascia, the layers of connective tissue which envelope each muscle individually and surround our whole muscular system. Myofascial release may be part of a deep tissue massage session.
Seeks to bring peace and calm by balancing the body, mind and spirit. Some examples are Reiki, Polarity Therapy, Rising Star Energetic Healing System and Zero Balancing. Many therapists incorporate this work, which may involve light or no touch, into traditional Swedish or deep tissue massage sessions.
Targets a congested spot in the muscle that radiates pain to other areas. Long standding pain may be significantly reduced by treating the associated trigger points with direct sustained pressure. Trigger point work is often incorporated into a deep tissue massage session.
A wonderful introduction to the healing effects of massage and for stress relief and tension reduction. It increases blood circulation and lymph flow with long gliding strokes directed towards the heart, as well as kneading, rolling and percussive movements.
Several of our therapists are certified in pregnancy massage which qualifies them for professional practice in Pre and Post Natal Massaage. Pre-Natal massage aids with the aches and pains associated with pregnancy and Post-Natal massage is designed to help restore the body to its pre-pregnancy condition. It also addresses the stress of carrying and caring for a newborn.
Focused deep muscle massage and friction are used to break up adhesions and affect the sub-layer of musculature and fascia. This is a great choice for chronic issues, old injuries, trigger points and postural improvement.
The most widely known form of acupressure, concerned with balance of energy in our life and within our body. It is practiced by applying stretches and pressure along our energy pathways (meridians).