LIVE EXERCISE CLASSES
Make your Reservation Now
LIVE AQUATIC CLASSES
Make Your Reservation Now
TAKE A WALKING TOUR OF OUR CLUB
On Wednesday, 11/24 (Thanksgiving Eve), the climbing gym will be CLOSED. The rest of the club will be OPEN from 6:00a-6:00p. **Normal hours will resume on Friday, 11/26.**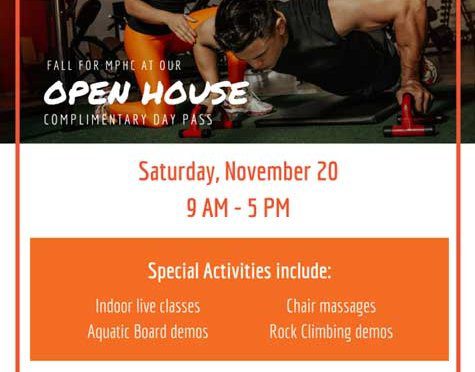 Fall for MPHC at our Open House on Saturday, November 20, 2021 from 9:00am until 5:00pm. Special Activities include: Indoor Live Classes Aquatic Board Demos Chair Massages Rock Climbing Demos A Photo ID and signed waiver required.  Proof of vaccination Required. Manhattan Plaza Health Club Your Fitness Community 482 W….
MPHC Fitness @ HOME
Virtual Exercise Class Library
Join us daily and visit our virtual class library
Unlimited Access to the MPHC Virtual Class Library.
VIRTUAL
PERSONAL TRAINING
In-home, outside or at the gym.
Take your workout anywhere you want with a
MPHC PERSONAL TRAINER!


Book a tailored virtual face to face workout with us today!


All you need is internet access and a laptop, phone, or tablet