ON-DEMAND VIRTUAL CLASSES
On-demand workouts from MPHC featuring Les Mills.
Presented by MPHC, our Les Mills virtual exercise training classes are a great way to get fit and stay healthy. Les Mills offers a variety of fitness classes that cater to different fitness levels and interests. Whether you're looking for high-intensity interval training workouts, strength training, cardio workouts, or fun physical activities for children, Les Mills has something for everyone. Their full-body weights workout, BODYPUMP is for anyone looking to get lean, toned and fit – fast.  Click on the link above to login.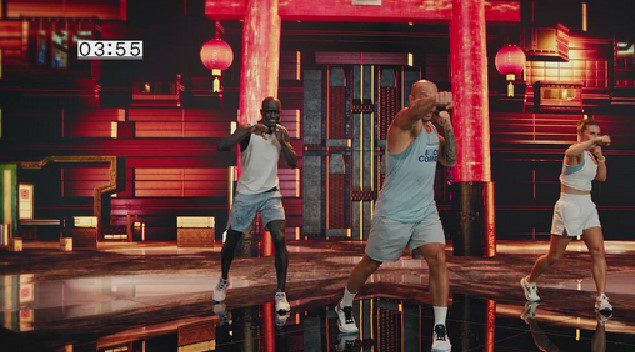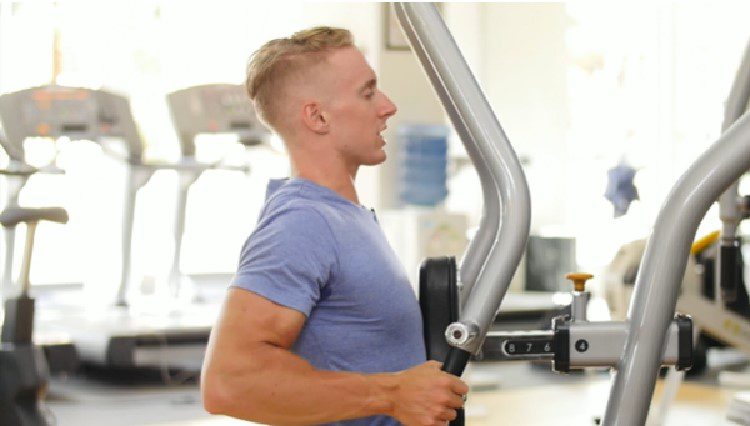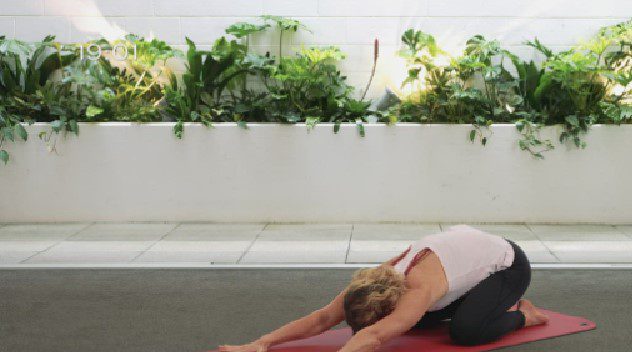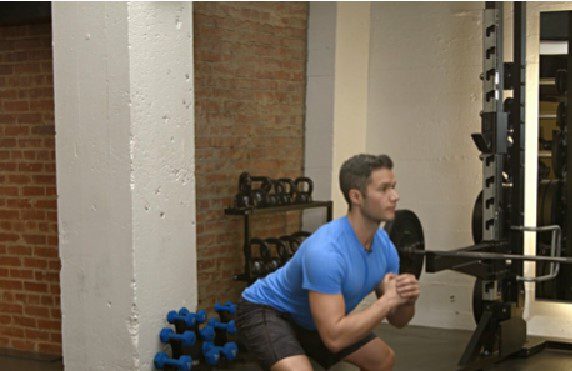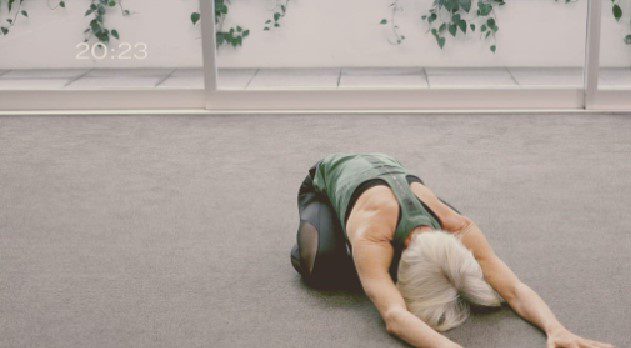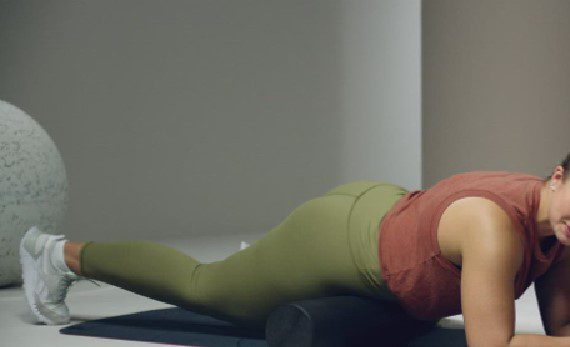 BODYPUMP™ is the ideal workout for anyone looking to get lean, toned and fit – fast. Using light to moderate weights with lots of repetition, BODYPUMP gives you a total body workout. Instructors will coach you through the scientifically-backed moves and techniques pumping out encouragement, motivation and great music – helping you achieve much more than on your own! You'll finish feeling challenged and motivated, ready to come back for more.
BODYCOMBAT™ is a high-energy martial arts-inspired workout that is totally non-contact. Punch and kick your way to fitness. No experience needed. Learn moves from Karate, Taekwondo, Boxing, Muay Thai, Capoeira and Kung Fu. Release stress, have a blast and feel like a champ. Bring your best fighter attitude and leave inhibitions at the door.
LES MILLS BODYBALANCE® is a new generation yoga class, and ideal for anyone and everyone, that will improve your mind, your body and your life. You can expect to bend and stretch through a series of simple yoga moves, elements of Tai Chi and Pilates while an inspiring soundtrack plays in the background. Breathing control is a part of all the exercises, and instructors will always provide options for those just getting started.
LES MILLS CORE™  is inspired by elite athletic training principles, and is a scientific core workout for incredible core tone and sports performance. You build strength, stability and endurance in the muscles that support your core, improve balance, assist injury prevention, and become better at everything you do. All the moves in LES MILLS CORE have options, so it's challenging but achievable whatever your level of fitness.
BODYATTACK ™ is a high-energy full-body workout with moves that cater for total beginners to total addicts. Fusing athletic movements like running, lunging and jumping with strength exercises such as push-ups and squats. Improve your athleticism, speed and endurance and finish feeling strong, toned and uplifted.
RPM allows you to discover a fun, low-impact way to improve your aerobic fitness and muscle tone. RPM™ features flat rides, hill climbs and sprints set to an awesome soundtrack – and you control the intensity. In an RPM workout you repeatedly spin the pedals to reach your cardio peak then ease back down, keeping pace with the pack to lift your personal performance and boost your cardio fitness.
SH'BAM is a fun-loving, insanely addictive dance workout. SH'BAM™ is an ego-free zone – no dance experience required. All you need is a playful attitude and a cheeky smile so forget being a wallflower – even if you walk in thinking you can't, you'll walk out knowing you can!
BODYJAM will allow you to discover the freshest dance moves and the latest house, hip-hop and drum n' bass. This killer workout will get your heart pumping and your endorphins flowing. BODYJAM™ is a dance workout like nothing else.
BODYSTEP is basic stepping, just like walking up and down stairs, and at the heart of BODYSTEP™ – a full-body cardio workout to really tone your butt and thighs. In a BODYSTEP workout you can expect a mixture of upbeat, rhythmic stepping, with squat and lunge patterns to work the legs. Combine this with movements like burpees, push ups and weight plate exercises, and the result is a fun, uplifting, full-body workout! Don't worry, there's heaps of options so that everyone leaves feeling successful.
THE TRIP takes an immersive journey through virtual worlds with 40 minutes of multi-peak cycling. THE TRIP™ uses mind-blowing visuals to motivate and push your intensity levels so you work out harder than you realize.
LES MILLS TONE™ will challenge your entire body with the ultimate combination of cardio, strength and core training. This all-in-one workout will boost fitness and strength, and improve flexibility, agility and balance. The challenging mix of lunges, squats, functional training and tubing exercises will help you burn calories and take your fitness to the next level.
LES MILLS BARRE™ is a modern version of classic balletic training; designed to shape and tone postural muscles, build core strength, and allow you to escape the everyday. Incorporating classic ballet positions, with modern music, LES MILLS BARRE is a combination of cardio and strength with high reps of small range-of-motion movements and very light weights. Without the traditional barre to support you, the muscles supporting your body's stability and strength becomes the focus. It may look beautiful, but don't underestimate the burn.
LES MILLS SPRINT™ is a 30-minute High-Intensity Interval Training (HIIT) workout, using an indoor bike to achieve fast results. It's a short, intense style of training where the thrill and motivation comes from pushing your physical and mental limits. A high intensity, low impact workout, it's scientifically proven to return rapid results. You combine bursts of intensity, where you work as hard as possible, with periods of rest that prepare you for the next effort. The payoff? You smash your fitness goals, fast.
LES MILLS GRIT™ Strength is a 30-minute high-intensity interval training (HIIT) workout, designed to improve strength, cardiovascular fitness and build lean muscle. This workout uses barbell, weight plate and bodyweight exercises to blast all major muscle groups. LES MILLS GRIT Strength takes cutting-edge HIIT and combines it with powerful music and inspirational coaches, motivating you to go harder to get fit, fast.
LES MILLS GRIT™ Athletic is a 30-minute high-intensity interval training (HIIT) sports conditioning workout, designed to make you perform like an athlete. This workout often uses a step, bodyweight exercises and multi-dimensional sports conditioning training to increase your overall athletic performance: strength, agility, speed and power. LES MILLS GRIT Athletic takes cutting-edge HIIT and combines it with powerful music and inspirational coaches, motivating you to go harder to get fit, fast.
LES MILLS GRIT™ Cardio is a 30-minute high-intensity interval training (HIIT) workout that improves cardiovascular fitness, increases speed and maximizes calorie burn. This workout uses a variety of body weight exercises and provides the challenge and intensity you need to get results fast. LES MILLS GRIT Cardio takes HIIT and combines it with powerful music and inspirational coaches, motivating you to go harder to get fit, fast.