ROCK CLIMBING GYM
Only $49 per Month!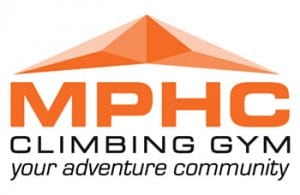 5,000 square feet climbing gym
Our famous rock climbing gym is more than a workout opportunity. It is a community, a place to discover your inner strength and share the fun with other like-minded adventure seekers.
5,000 square feet of climbing nirvana in the heart of Manhattan with routes changed weekly keeping things fresh and challenging for climbers of all ages and abilities. Professionally trained staff and private lessons scheduled at your convenience will boost your climbing technique in no time. With 3 Auto Belays and around the clock disinfecting, the facility follows all social distancing guidelines and makes safety our #1 concern. So come get fit with us! 
We guarantee you'll feel right at home with our awesome community of climbers and warm, welcoming staff.
MPHC Climbing gym started in 1992, since then we've been striving to build a Community where everyone feels safe and comfortable to grow physically and mentally stronger! In our climbing gym, whether new or experienced we hope to introduce climbers to seeing climbing in a different view. We want our climbers to have fun and inspire one another. We provide our members and guests with expert help and this gives our members a chance to meet others also working on similar projects and rise together! Our location is conveniently located near Times Square, and changing our routes weekly with around 5,000 square feet to play in, we keep things fresh and challenging for climbers of all ages and abilities.